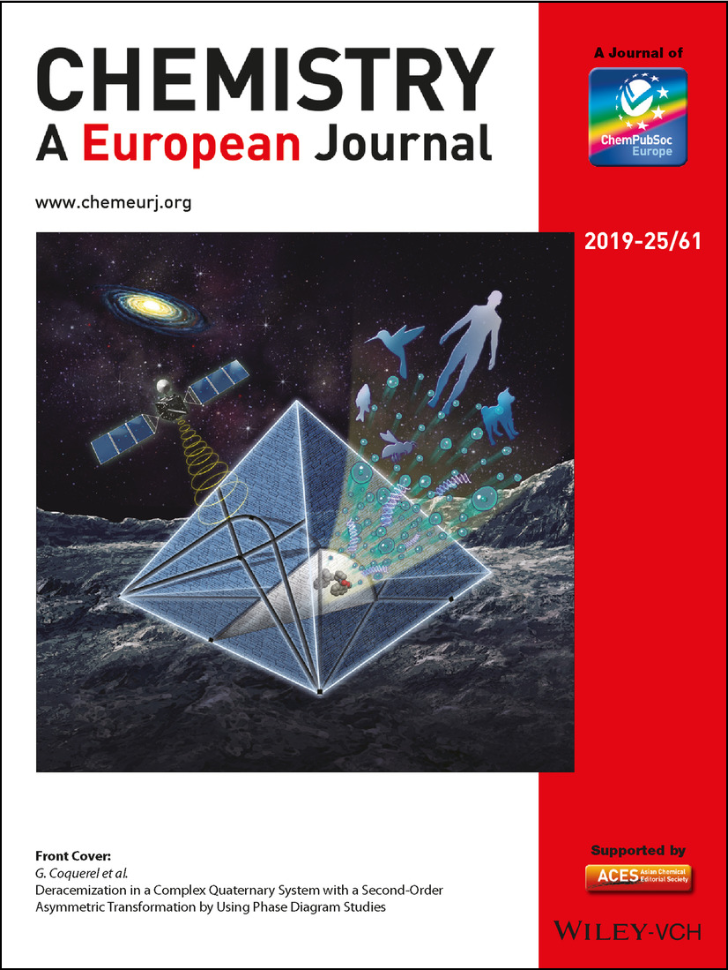 We are delighted to announce that an image from an article by Early Stage Researcher
Ryusei Oketani
based at the University of Rouen, France has been selected as the cover of Volume 25, Issue 61 of Chemistry: A European Journal. The article is entitled
"Deracemization in a complex quaternary system with a second‐order asymmetric transformation using phase diagram studies"
.
As part of this, Ryusei and his collegues were interviewed in a cover profile for the journal. The cover profile can be read here:
https://onlinelibrary.wiley.com/doi/10.1002/chem.201904004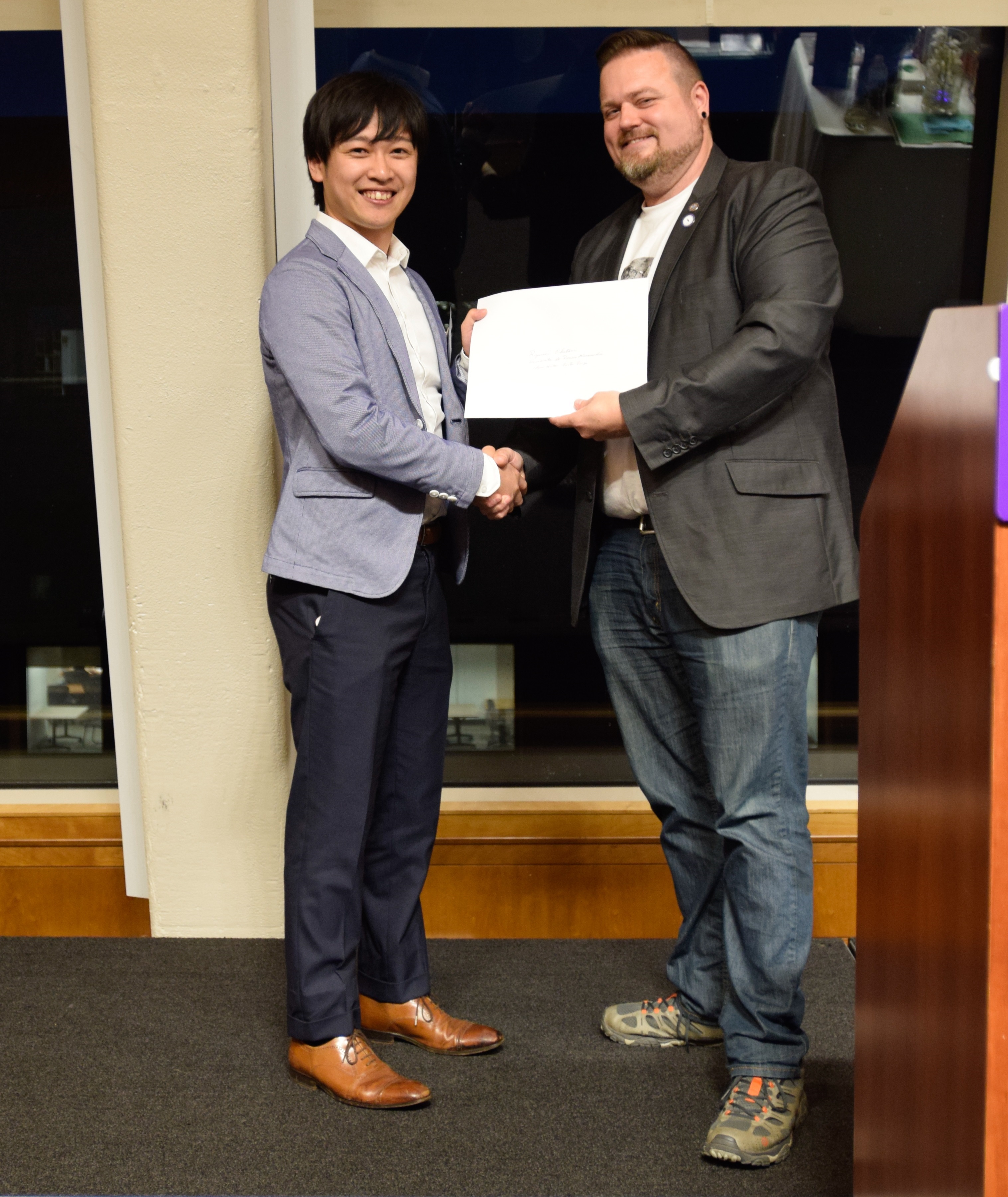 We are delighted to announce that Early Stage Researcher, Ryusei Oketani, based at the University of Rouen, won the Chemistry of Materials Best Poster Prize at the 24th International Conference on the Chemistry of the Organic Solid State (ICCOSS XXIV), 16-21 June 2019, New York University. The poster was entitled 'Phase diagram study and chiral resolution of axially chiral naphthamide derivative'.
Congratulations to Ryusei!