CORE's Prof. Seidel-Morgenstern was invited as a plenary speaker at the first European Asymmetry Symposium where he spoke about the Process to Separate Enantiomers http://feas.fr/abstracts/#andreas-seidel-morgenstern which was attended by over 200 delegates.

Studies on complex systems have emerged during the recent decades. The origin, evolution, and expression of asymmetry became an essential part of numerous complex systems. The journal Nature stated in 2012 that, in modern sciences, asymmetry-related phenomena belong to the five challenges as hard as finding the Higgs boson and just as potentially transformative. Asymmetry-related phenomena are integral part in new developments in arts, language, and social sciences. They become of increasing importance in economy and likewise natural scientific disciplines such as mathematics, physics, and chemistry individually contribute along with biology to the advanced understanding of microscopic and macroscopic asymmetries. One fundamental challenge is to understand – and predict – the structures that emerge from spontaneous symmetry-breaking in natural systems. The objective of the First European Asymmetry Symposium (FEAS) is to foster high-level, innovative, trans-disciplinary research and training activities that will turn the Université Côte d'Azur (UCA) into a high profile international research university. Complex asymmetric systems such as the origin and evolution of asymmetric life, asymmetric amplification, asymmetric structures, asymmetry in economy and art – to name a few – are far from being understood and expressed and we expect that fundamental answers can be found by a trans-disciplinary approach only that systematically complements knowledge of traditional individual disciplines. The FEAS is the first European Symposium of its kind. It is intended to attract leading international scientists and researchers and to advance our trans-disciplinary understanding in asymmetry-related phenomena.

The full programme can be found at http://feas.fr/

See article in Nature https://www.nature.com/articles/d41586-018-03254-w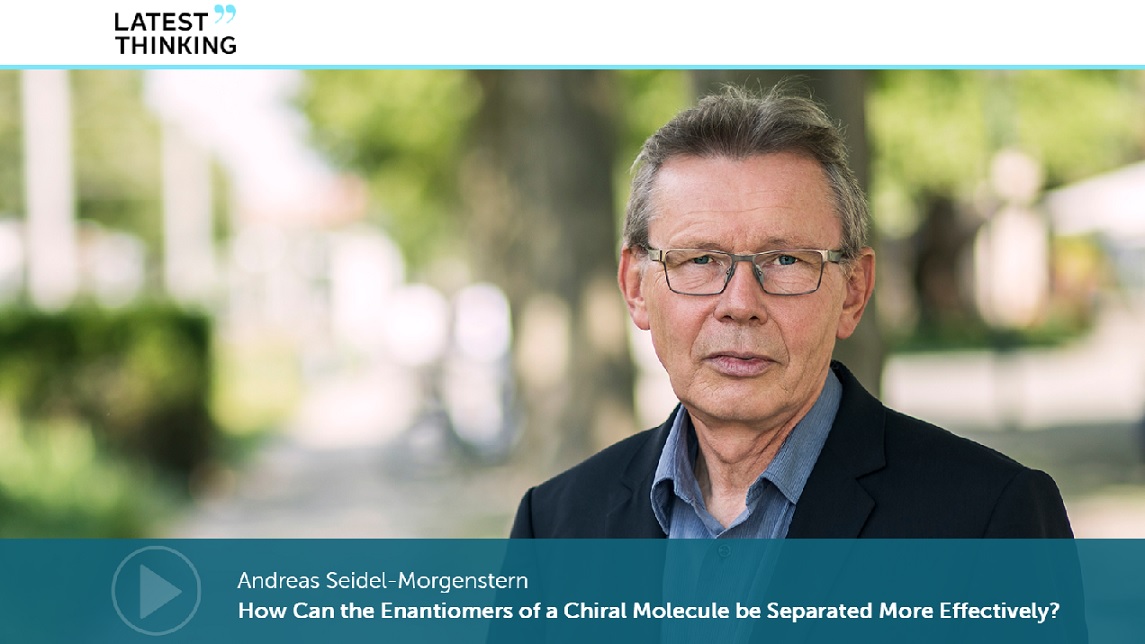 Chiral molecules are molecules that behave as image and mirror image to each other; these are also called enantiomers. There is a demand in pure enantiomers, which can be created for the use of a variety of industries, such as drugs for the pharmaceutical industry or herbicides for agrochemistry. ANDREAS SEIDEL-MORGENSTERN and his research team investigate access to these pure enantiomers. To achieve this, they work on separating the two enantiomers, complementing alternative approaches devoted to synthesize just one of them. For this, they use racemic mixtures – which contain equal amounts of left- and right-handed enantiomers of a chiral molecule – and then split these racemates. The separation process they managed to develop for this, as is described in this video, allows them to produce larger quantities of pure enantiomers from cheap available mixtures than was possible before. This means that these can now also be produced more effectively in industrial contexts.
LT Video Publication DOI: https://doi.org/10.21036/LTPUB10483

Continuous Preferential Crystallization of Chiral Molecules in Single and Coupled Mixed-Suspension Mixed-Product-Removal Crystallizers
Kamila Galan, Matthias J Eicke, Martin P Elsner, Heike Lorenz and Andreas Seidel-Morgenstern, Crystal Growth & Design
Published in 2015
The
University of Strathclyde
's
CMAC
/ CORE Innovative Training Network Crystal Builders team exhibited this year
Explorathon - Researchers' Night Scotland
at the
Riverside Museum
on Friday 29 September. Over 700 people visited the stall which included building crystal models from marshmallows, explaining mirror molecules and chirality using carvone and the crystal forms of chocolate.